New multimedia display
In December 2018, OCEAN EURO combined dispensers with a new type of multimedia display were installed at the petrol station in Nové Zámky in Slovakia.
The multimedia display was developed in cooperation with Q-servis. High-bright touch screen display (touch screen) allows not only display advertising and ongoing fueling but also a preset amount or volume before delivery or choose pumping performance - less for motorbike or higher for truck. The multimedia display is equipped with voice navigation in the selected language, which helps the customer to control the dispenser.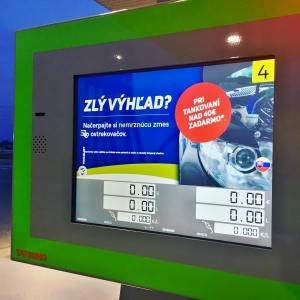 Back to News list