OCEAN TOWER dispenser with storage tank
In May 2021, TATSUNO EUROPE a.s. equipped stand alone and combined dispensers of the OCEAN TOWER series for dispensing AdBlue® and windscreen washer fluid with storage tanks with a total storage volume of 250L (/T250) or 500L (/T500). The great advantage of these dispensers is that they are equipped with their own suction pump and only the supply voltage (230V / 50Hz) and possibly a data line are needed for their installation.
TATSUNO EUROPE supplies the following variants of dispensers with storage tanks: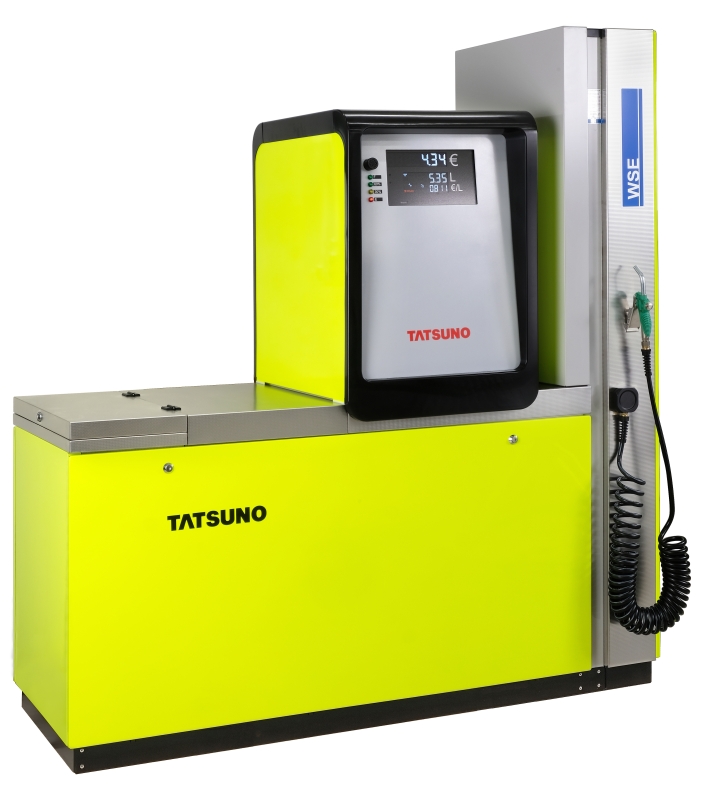 Stainless steel storage tanks are equipped with 4 floats and magnetic sensors. The display mask is equipped with 4 signal LEDs, which display the following tank conditions - F (full tank / overfill), 60%, 30% and E (empty tank / low level). In state E, the pump is blocked to prevent the suction pump from venting. Reaching the low level or overfilling is signaled by an audible signal. Refilling of the storage tank can be done either from the tank truck using a hose with a quick coupling or manual refilling. The tank lid is secured against unauthorized opening with a lock and a magnetic sensor.
For stand alone dispensers with a storage capacity of 500L, two interconnected 250L tanks are used - see the picture below.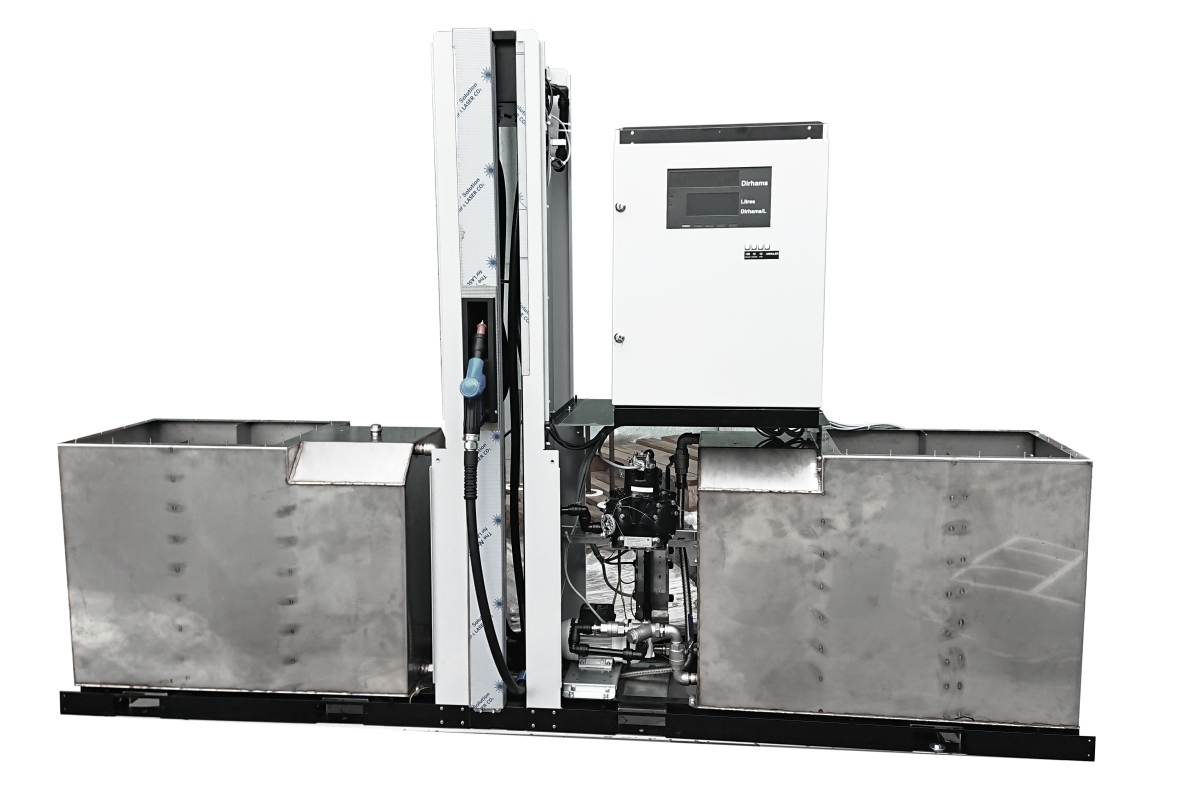 Back to News list